Current competition status
2020 Competition registration now open
Encouraging young musicians
The Society of American Musicians hosts an annual competition each spring for cello, flute, guitar, piano, viola, and violin students age 19 and younger.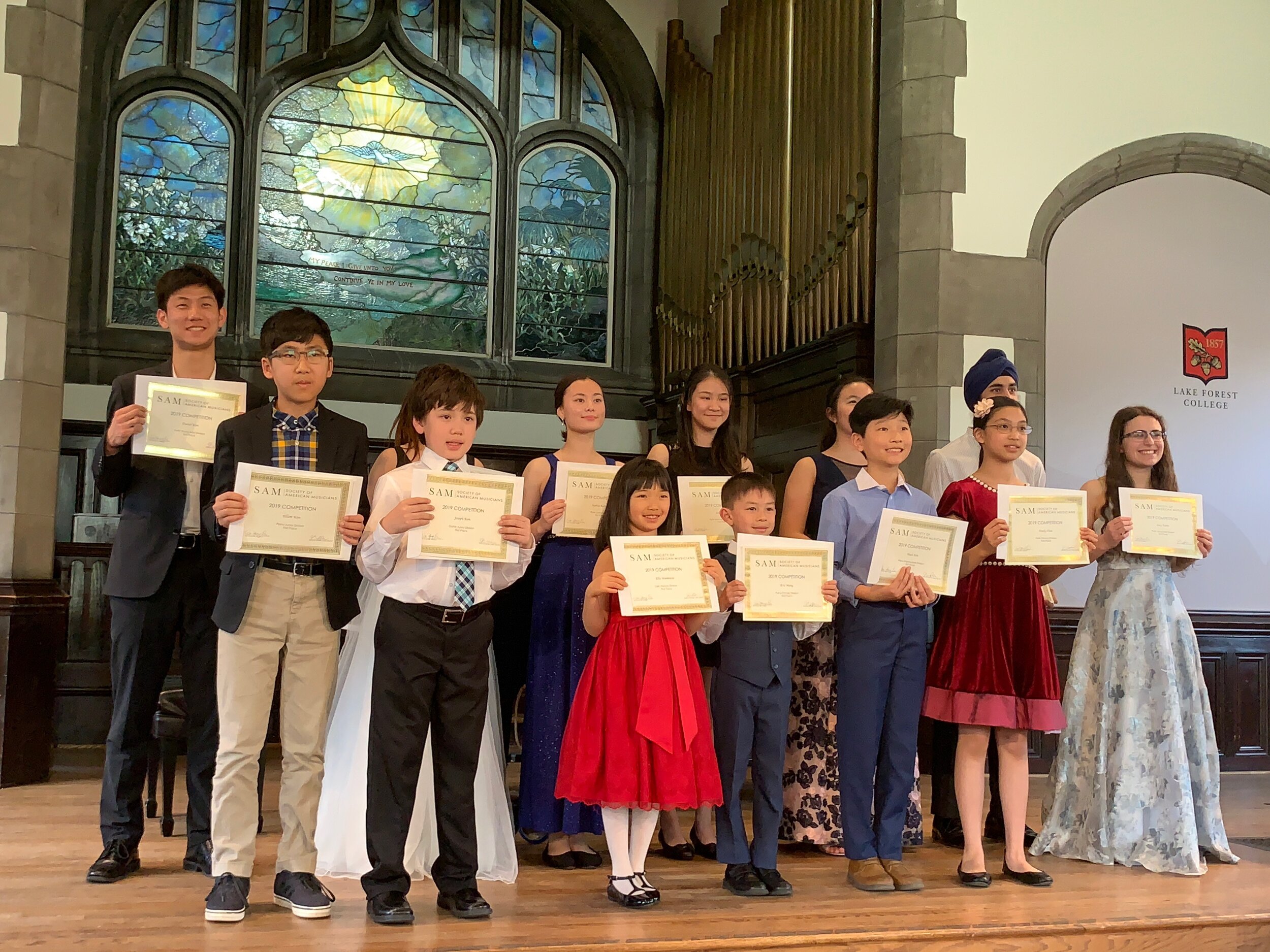 This year all participants new to the Music Institute of Chicago will receive a $200 coupon to the MIC.
The Society of American Musicians was founded in 1914 with the intent of promoting the best interests of music in America, and maintaining the highest standards of musicianship. Through the competition, its awards, and performance opportunities, the Society offers assistance and encouragement to young musicians and promising artists.
A special thank you to Carol Honigberg for supporting the Piano Young Artist Division.
Did you know?
Carol Honigberg once won the SAM competition, while she was 9 months pregnant with her son!